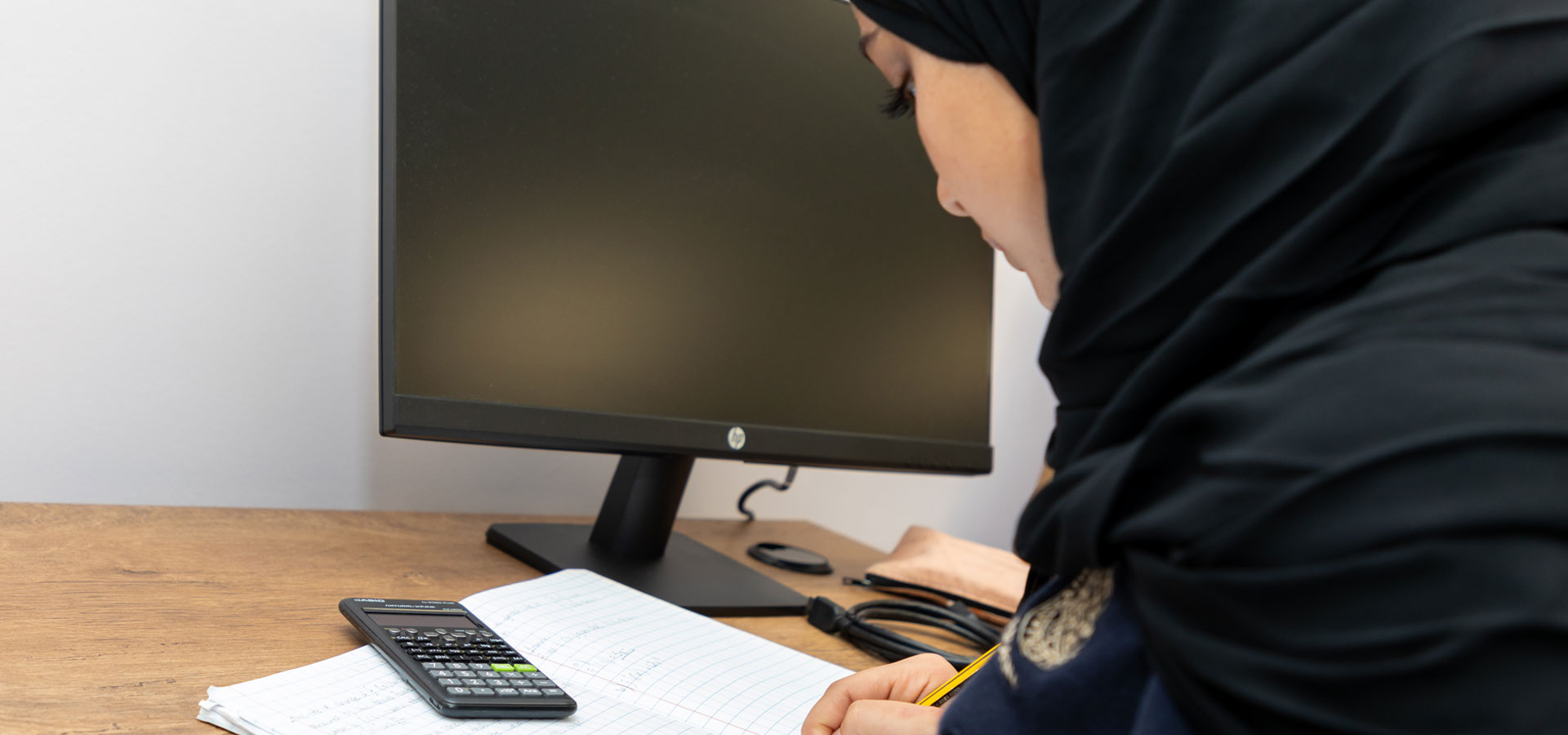 Leaders, Thinkers, and Innovators
Our school is the only British curriculum Girls STEM school in Qatar. Our commitment to STEM education extends beyond individual subjects like Science, Technology, Engineering, and Mathematics. We combine knowledge, skills and understanding in four areas of Computing systems and networks, Creating Media, Data and Information and Programming preparing our girls to take on the challenges of 21st Century learning.
Join Sherborne Qatar School for Girls to provide your daughter with an empowering education in a supportive and inspiring environment.
Together, we will shape her into a confident and accomplished individual, ready to excel in her chosen field and make a positive impact in the world.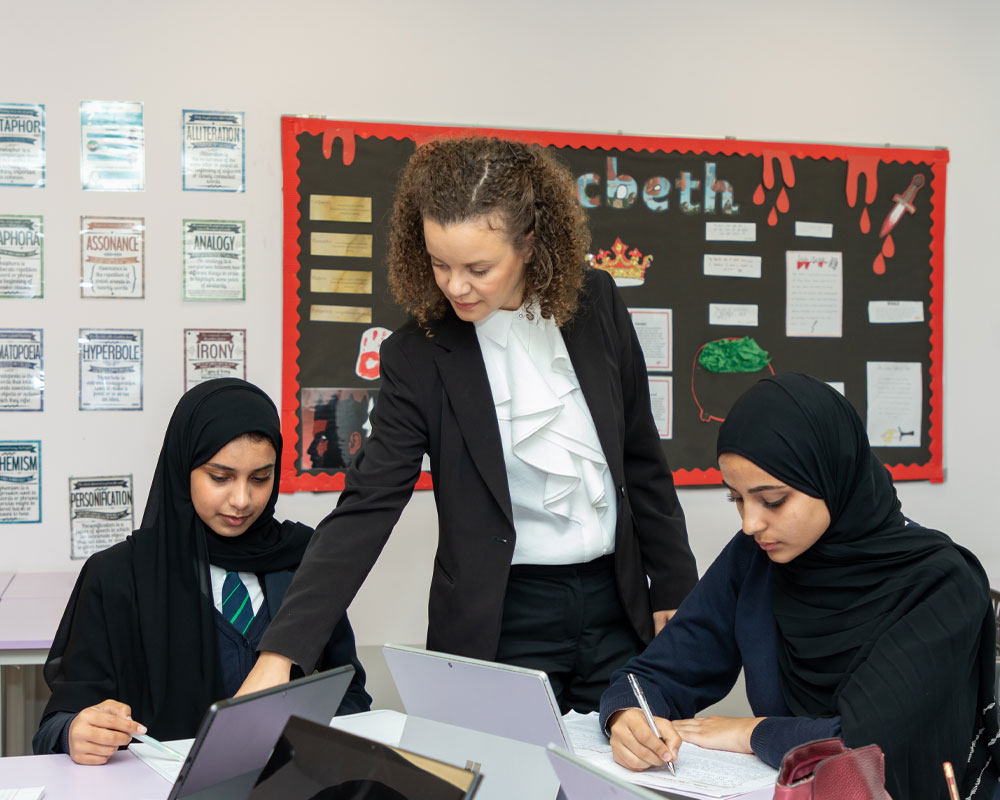 A British education with STEM principles
We are an all-through girls' school with an all female staff. With small class sizes and dedicated all-female staff, each pupil receives the attention and support they need to succeed.
We offer a high-quality British education integrated with STEM principles in a nurturing and empowering single-gender environment. Our comprehensive curriculum from Year 7 all the way to A Level focuses on equipping pupils with the knowledge and skills they need to excel academically and thrive in a rapidly evolving world.
STEM skills are embedded into every stage of the curriculum. We strive to educate beyond the classroom with STEM activities and bespoke STEM lessons, together with extra-curricular activities and themed days created and delivered with strong STEM foci. This unique approach to learning prepares our girls for internationally recognised qualifications, fostering their potential as future leaders, thinkers, and innovators.
Our school is a Microsoft Showcase School, to achieve this status we have a structured plan for digital transformation within our school. All our staff and pupils leverage many digital tools to enhance teaching and learning. This status also means we are part of a larger, worldwide community of educators who work together to provide a rich research-based learning journey, sharing expertise and continually learning and developing with new technologies.
We are a "Bring Your Own Device" school where our girls bring their own Microsoft devices to school. Bring your own device (BYOD) begins from Year 1 and this allows us to plan to include computing skills across the curriculum. The girls become experts in their devices and using key programs and tools each year so that these can be applied to their other lessons.
Our girls are taught to operate both the laptop and tablet function and these are used in lessons at school and at home providing a continuous, seamless learning experience.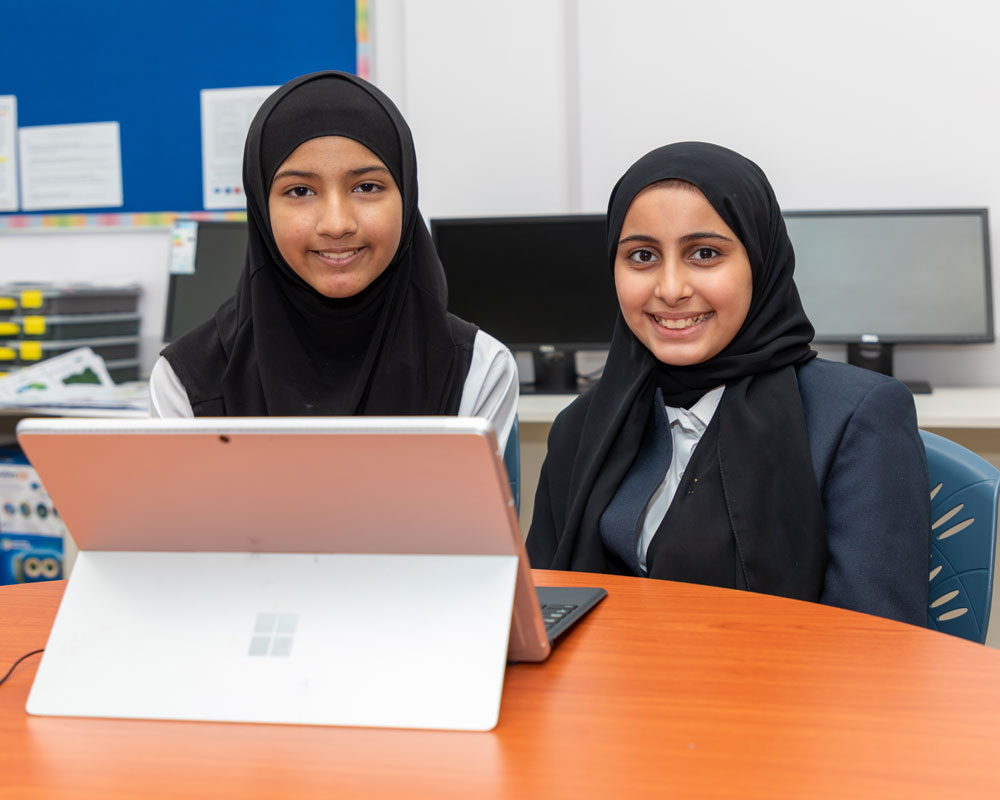 A Maker Space and Virtual Reality (VR) room ensure the girls are taught appropriate skills for future career growth opportunities. By integrating cutting-edge technology, including interactive whiteboards, individual monitors, and Microsoft Surface Devices, we create a dynamic and immersive learning experience that prepares pupils for success in the digital age and beyond.
Aligned with the Qatar National Vision 2030 and Qatari culture, our school values promote National Identity and cultural values.
---
A Letter from the Headteacher
May I offer you a very warm welcome to Sherborne Qatar School for Girls, part of the Sherborne Qatar family of schools; a family of schools which believes in preparing well- educated, well-rounded children, who achieve their potential in happy and nurturing schools.
In August 2023, as well as welcoming many new pupils to our school, we will also have our first cohort of Senior pupils in Year 12. Our school is now fully operational from Pre School to Year 12 and in August this year our girls will receive our first ever set of IGCSE examination results. We wish them the best of luck!
Our Approach
Our school offers something very special, a unique girls' school built upon the foundations of our highly successful and prestigious Sherborne sister schools. These schools with their rich cultural heritage, strong reputation for outstanding academic success and positive approach to lifelong learning, have been the 'schools of choice' for families wanting the very best private education in Qatar and the UK.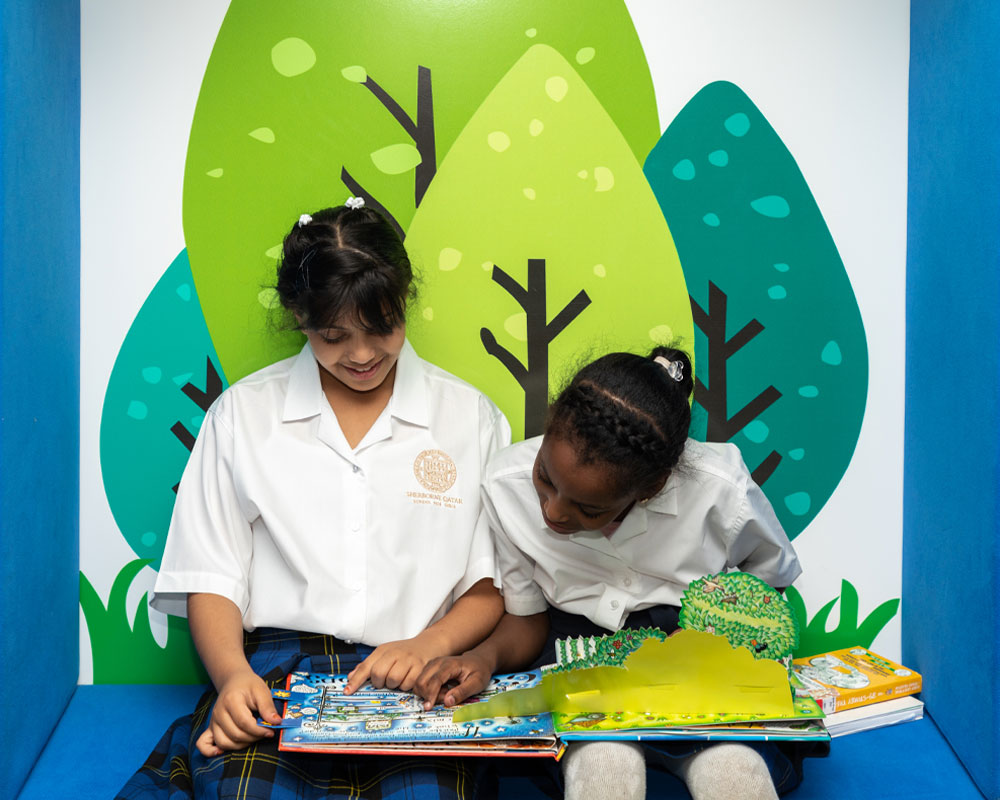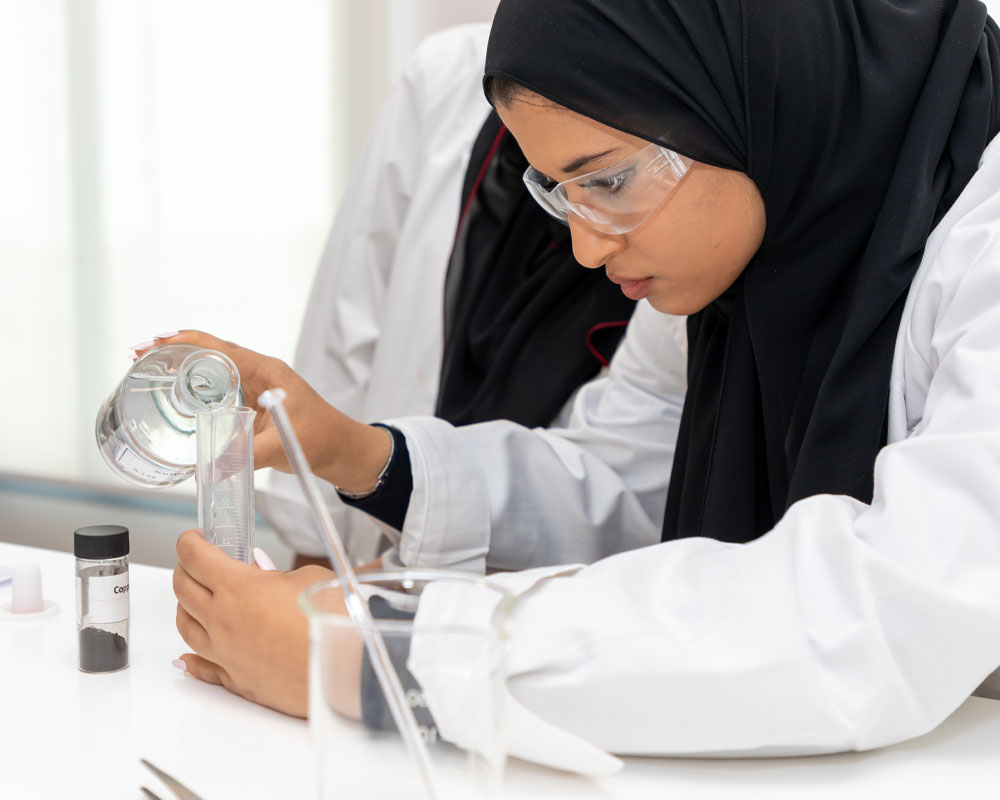 With a focus on STEM Education (Science, Technology, Engineering and Mathematics) and a STEM approach to learning (inquiry, innovation, inquisitive and creativity) in our gender-neutral environment, we will provide your girls with the opportunity to flourish and thrive without any 'hothouse' pressures.
We will provide a non-self-conscious environment that allows girls to reach their true potential without distraction. We will offer your children a friendly and caring environment where individual talents, strengths and interests are identified, nurtured and enhanced; a programme of rigorous academic study with an extensive range of co-curricular activities in a disciplined environment.
Our values of Respect, Honesty, Kindness, Perseverance, Teamwork and Responsibility will be embedded into the culture of the school and into everything we do.
Through quality pastoral support and the nurturing of a positive three-way, parent, pupil and teacher relationship we will together help to create aspirational, curious, talented and kind young ladies, courteous and generous with a balanced mix of self-belief and humility.

---
Let us show you around
Please enjoy reading about the school but do not hesitate to come and visit and see our fabulous school for yourselves.
Sofia Darr | Headteacher

---
Meet the SLT
---