At Sherborne MENA, our mission is clear: to build futures, one pupil at a time.
As a proud member of Sharaka Education WLL, an esteemed part of the renowned Sharaka Holdings Qatar conglomerate, we are on a remarkable journey to spread the prestigious Sherborne brand of schools across the MENA region.
Through a recent agreement with Sherborne Schools Worldwide Limited, we have obtained the exclusive rights to franchise the Sherborne brand in the MENA region. With over 14 years of experience and a profound understanding of the region's culture, we embrace the opportunity to expand beyond Qatar while upholding our unwavering commitment to excellence.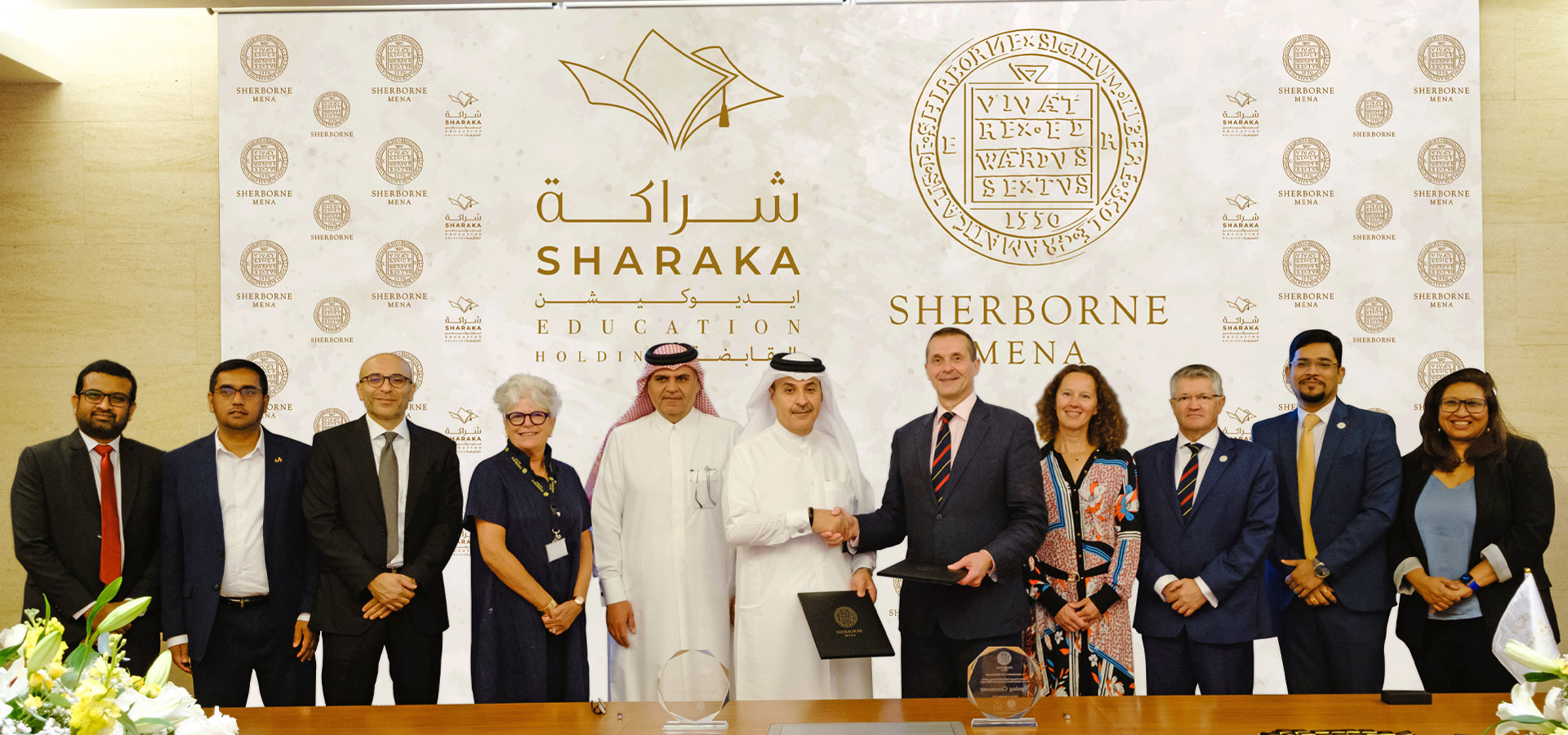 We are a community of passionate educators who share a common goal: providing exceptional education to our pupils
At the heart of each Sherborne school in the region lies a captivating uniqueness, reflecting the rich culture and values of its host country. Yet, despite their individuality, they are all united by the Sherborne ethos and our relentless dedication to academic and pastoral excellence.
By joining Sherborne MENA, you become part of a powerful partnership where collaboration is key. Together, we share best practices, resources, and knowledge, all aimed at creating a brighter future for our pupils and laying a strong foundation for their success. Our collective efforts will establish a network of schools that not only support but also inspire every member of our community to unlock their full potential.
Education holds the key to shaping tomorrow, and at Sherborne MENA, we firmly believe in its transformative power. By joining our network of schools, you will experience an empowering environment that enriches not only pupils' lives but also the communities they belong to.

Please peruse through our profile

Together, we pave the way for a brighter tomorrow. So, let us embark on this remarkable journey together. Together, let us create a future filled with success and endless possibilities. The journey begins here at Sherborne MENA, where we are dedicated to empowering leaders, shaping young minds, and creating a better world. Together, we can achieve greatness.