Prep STEM Education & Creativity
STEM Education & Creativity
At the heart of our approach is our state-of-the-art STEM Education and Creativity Hub, a dynamic learning environment that encourages pupils to think critically, collaborate, and solve real-world problems.

The World of STEM Education
From an early age, our curriculum focuses on three pillars: Information Technology, digital literacy, and computer science. Pupils explore immersive experiences in our Virtual Reality Rooms, enhancing and deepening their understanding of various subjects. The possibilities are endless as our pupils engage in scientific investigations in our state-of-the-art Science Lab and showcase their musical talents in our cutting-edge Musical Production Studios. Our ICT Hub equips children with essential digital literacy skills and introduces them to the exciting world of Information Technology and computer science.
Pupils are immersed in STEM concepts and digital literacy, paving the way for their future success.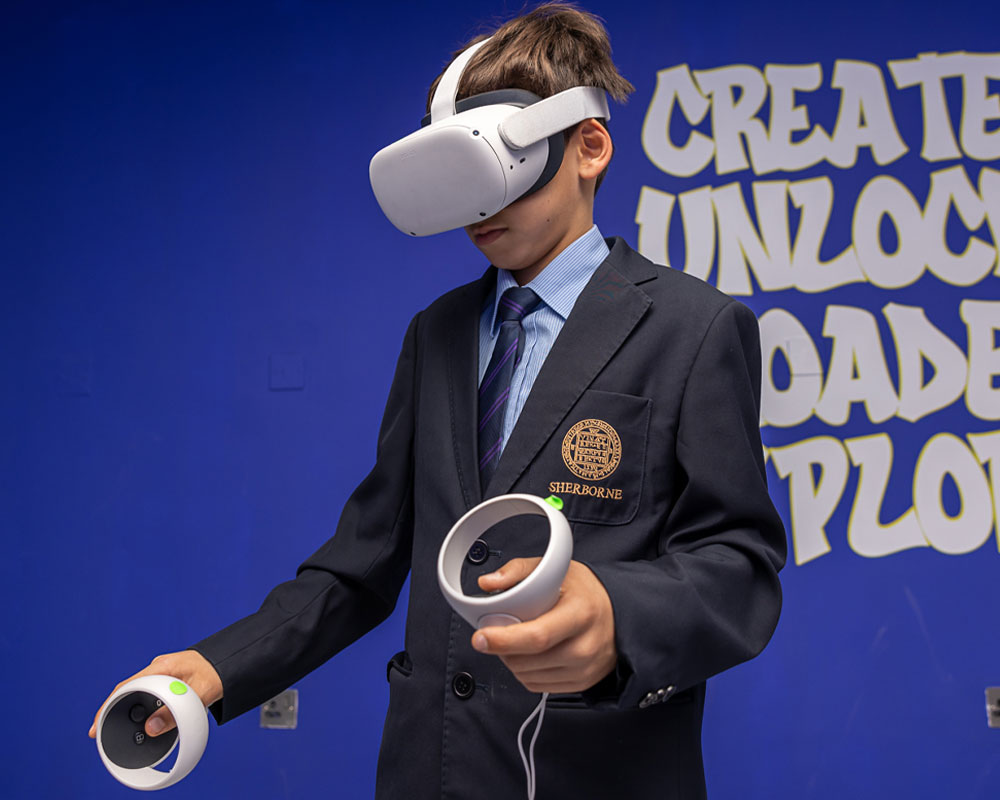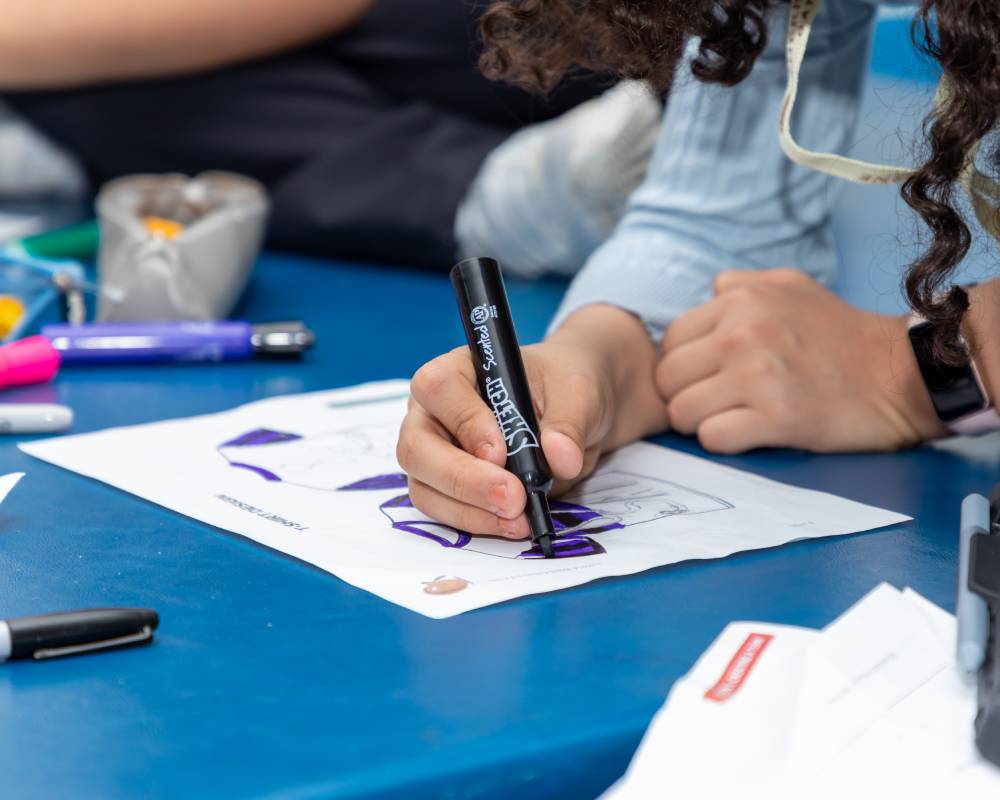 In Key Stage 1, pupils unleash their creativity through captivating infographics, pixel art, interactive eBooks, and photography using digital cameras.
Lower Key Stage 2 delves into media, text, and image manipulation, creating compelling projects with Microsoft software, building and programming robots, and crafting thematic posters and 3D models.
Upper Key Stage 2 takes on exhilarating projects such as podcast production, video documentaries, and engaging presentations using innovative tools like ThingLink, Sway, and Flipgrid. They engineer futuristic transportation systems, create intricate 3D models, and explore topics using Virtual Reality headsets.
Our Upper Key Stage 2 pupils in Years 5 and 6 also embrace technology integration through our Bring Your Own Device initiative (BYOD). This empowers them to bring their own laptops and tablets to school, fostering independence, curiosity, and the opportunity to explore their passions and delve deeper into their studies.
Join us at Sherborne Qatar and unlock the genius within your child. Together, we will embark on a remarkable educational journey where innovation, creativity, and exploration take centre stage.
---
STEM in Creativity
Create, Unlock, Broaden, Explore
At our Preparatory Schools, art plays a vital role in shaping your child's learning journey. We celebrate artistic expression and imagination, recognising their profound impact on overall growth.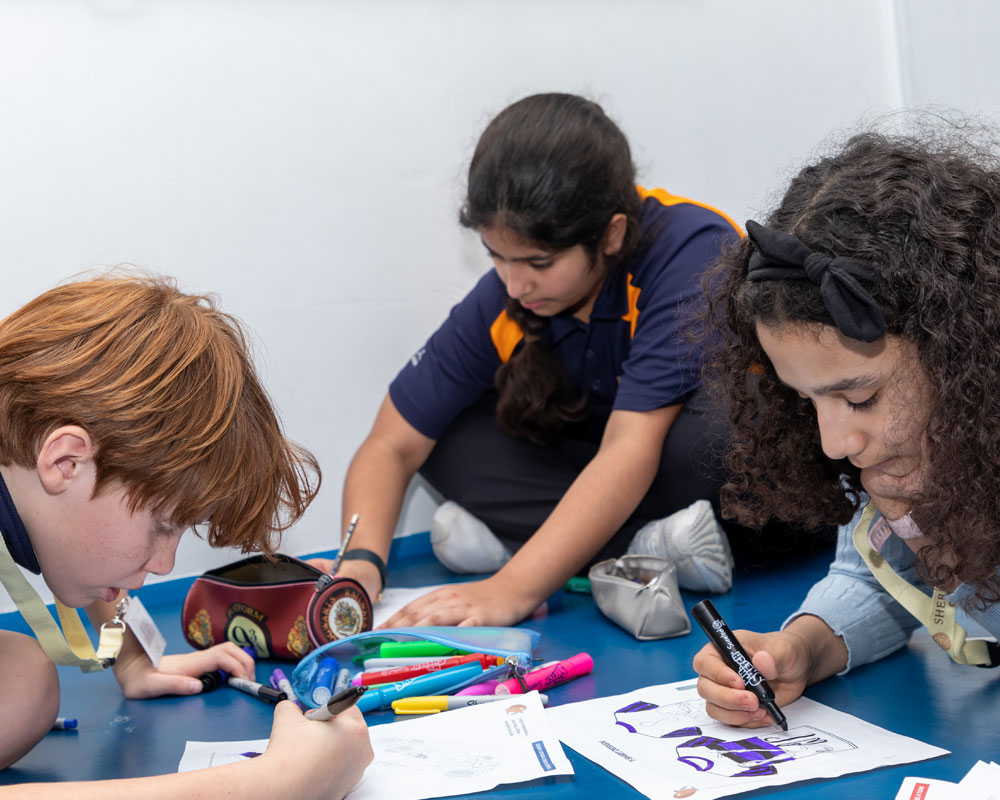 Through sketchbook skills, children explore their creativity and develop observational abilities, enhancing critical thinking and visual literacy.
Our dedicated Maker Space area provides an immersive environment for hands-on artistic endeavors, fostering problem-solving and adaptability.
Creative Enrichment clubs tailored to different age groups offer opportunities to delve deeper into drawing and sketching techniques, unlocking creative potential and encouraging out-of-the-box thinking.
Join us at Sherborne Qatar Prep School to witness the transformative power of art in your child's education, empowering them to embrace endless possibilities for personal and academic growth.
Together we create, together we succeed.