Sharaka Education WLL, is dedicated to excellence and innovation in education throughout Qatar and the wider MENA region.
As a leading member of the esteemed Sharaka Holdings conglomerate, we are committed to delivering the very best for the younger generations. We are driven by a bold vision to create transformative educational pathways that empower young minds and shape their futures.
---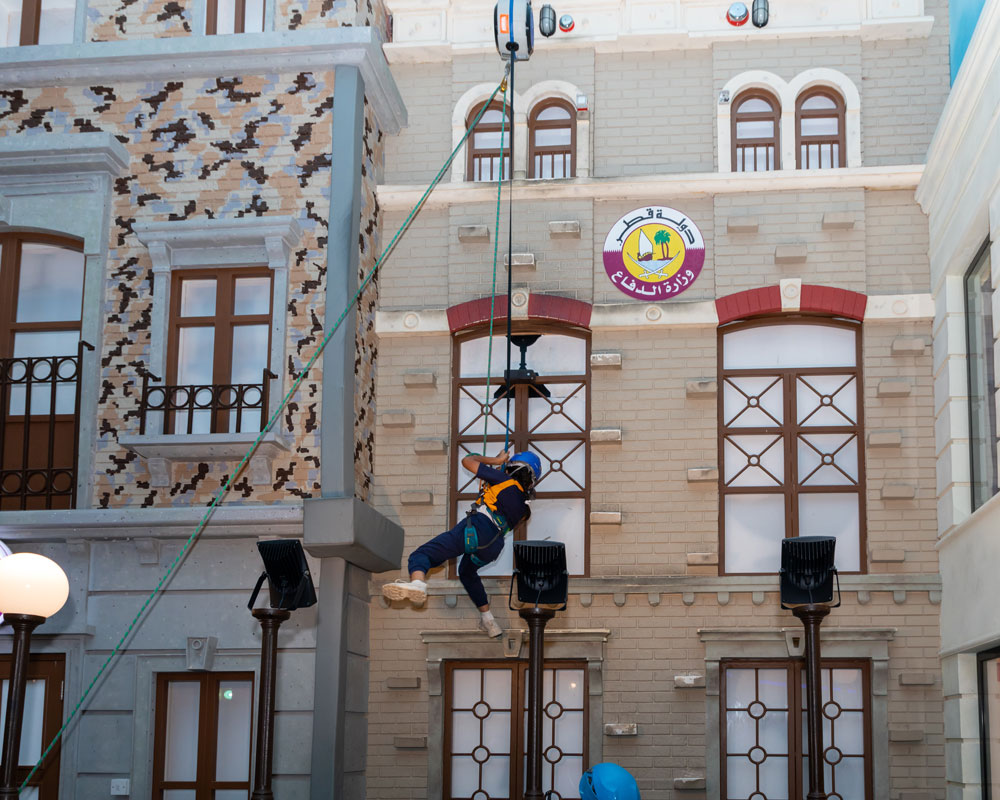 Our mission is to revolutionize education by offering innovative programs, fostering collaboration, and embracing cutting-edge teaching methodologies.
Founded by Sheikh Abdulla bin Ahmed Al Thani, Sharaka Education stands as a testament to his visionary belief in creating distinguished educational opportunities in Qatar. We understand the significance of providing young people with access to high-quality education while preserving their cultural heritage and values. With this vision at our core, we strive to strike the perfect balance between education and culture, ensuring future generations benefit from a well-rounded and meaningful educational experience.
Our educational journey began with the establishment of Sherborne Qatar in 2009, followed by the introduction of KidZania Doha, a unique educational platform that allows children to learn through play. Most recently, we have signed an agreement with Sherborne Worldwide, acquiring the rights to the prestigious Sherborne brand in the MENA region.
At Sharaka Education, we are fortunate to be led by a team of experienced educators and professionals who bring a diverse range of skills and expertise. Together, we share a common passion for education and lifelong learning.
However, our mission goes beyond academic achievements. We are dedicated to instilling a sense of purpose, resilience, and ethical responsibility in our pupils. Our goal is to inspire them to dream big, think creatively, and become compassionate leaders who can make a positive impact in their communities and beyond.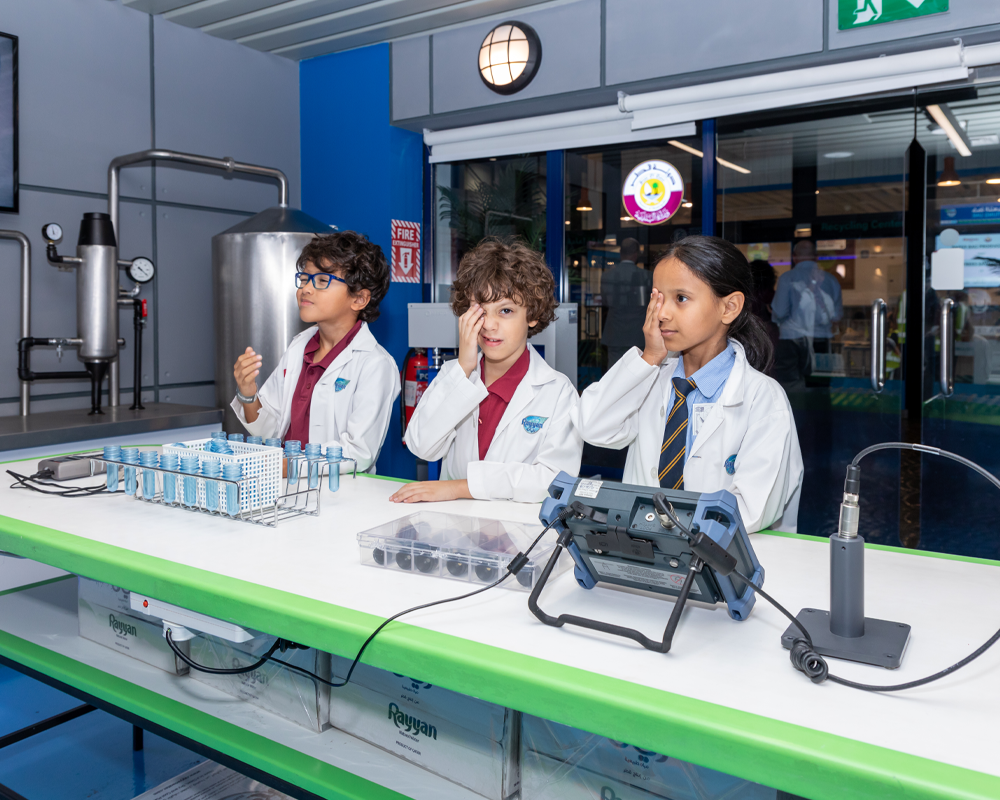 Together, let's embark on a remarkable educational adventure
Join us on this transformative journey as we shape the leaders of tomorrow, nurture their talents, and guide them towards a future filled with success and meaningful contributions.
We invite you peruse through the Sharaka Education profile
The Sherborne Qatar Family of Schools comprises a range of coeducational and single-gender Preparatory and Senior Schools, as well as the SEN Provision. Our inclusive Family of Schools offers a variety of options to cater to each family's preferences.
We firmly believe that education extends beyond academics, focusing on personal growth and nurturing the ambitions of the whole child. As a leading Family of Schools, we provide a holistic, well-rounded education that prepares pupils for an ever-changing world. Our tailored opportunities ensure that each child's unique needs are met, enabling them to reach their full potential.

At KidZania Doha, we understand the importance of providing children with a holistic and immersive learning experience. In a rapidly changing world, traditional education alone is not enough to equip our youth with the skills and mindset they need to thrive. That's why we have brought KidZania, the world's fastest-growing and beloved edutainment brand, to Qatar.
KidZania, roughly translated as the "Land of cool kids," is a place where children declare their independence from adults and run their own kid-sized world. It is a world free from the constraints of race, religion, or culture, rooted in a utopian vision of what an ideal functioning world could be. Here, children have the opportunity to role-play and mimic adult professions, empowering them with valuable life skills, financial literacy, and an understanding of governance.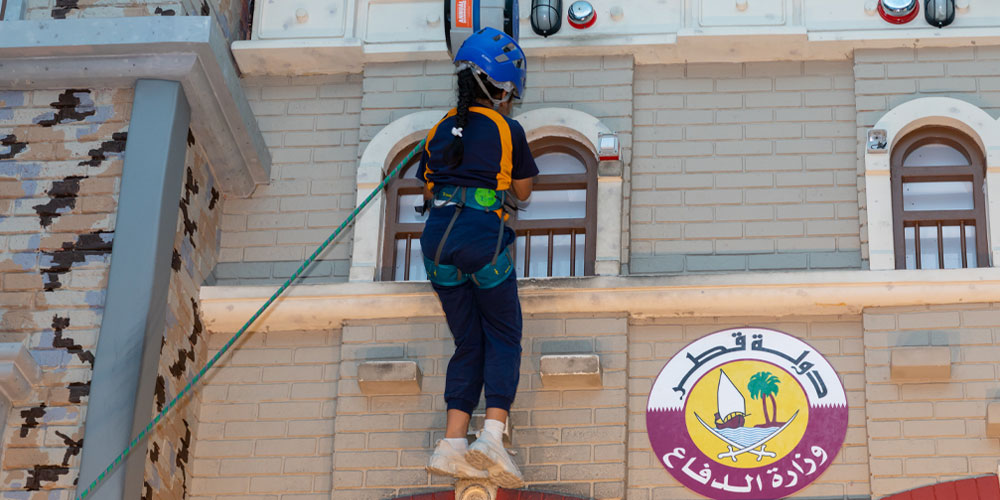 Each role-playing experience at KidZania Doha is carefully designed to teach children important values and the significance of education in their life's journey. As they immerse themselves in various professions, they learn practical skills, teamwork, decision-making, and problem-solving in a safe and interactive environment.
At KidZania Doha, we believe in providing children with endless opportunities to explore, learn, and grow. Through play and hands-on experiences, we aim to ignite their imagination, foster their creativity, and instill in them a lifelong love for learning. Join us in this extraordinary world, where children become the architects of their own dreams and embark on a journey of discovery.