With a broad and balanced curriculum in Physical Education (PE), we continuously adapt to meet the needs of our pupils and foster their development.
Throughout the academic year, all our pupils have the opportunity to participate in several team sports.
As an active participant in the QUESS program, our school engages in competitive events with other international schools in Qatar, creating an atmosphere of vibrant sporting rivalry.
Sherborne Qatar School For Girls has taken a groundbreaking step by collaborating with the Qatar Basketball Federation, becoming the first and only school to receive endorsement and support from a national sporting federation. Through this unique partnership, our girls receive coaching from the national team within the school, providing them with unparalleled opportunities to develop their basketball skills.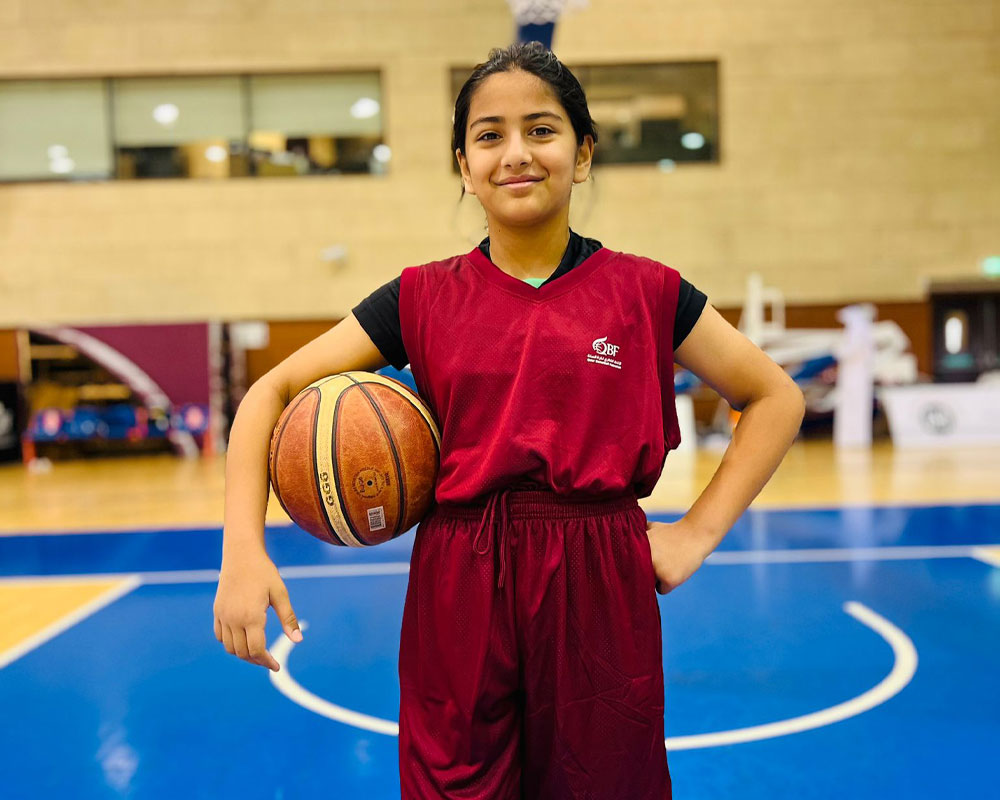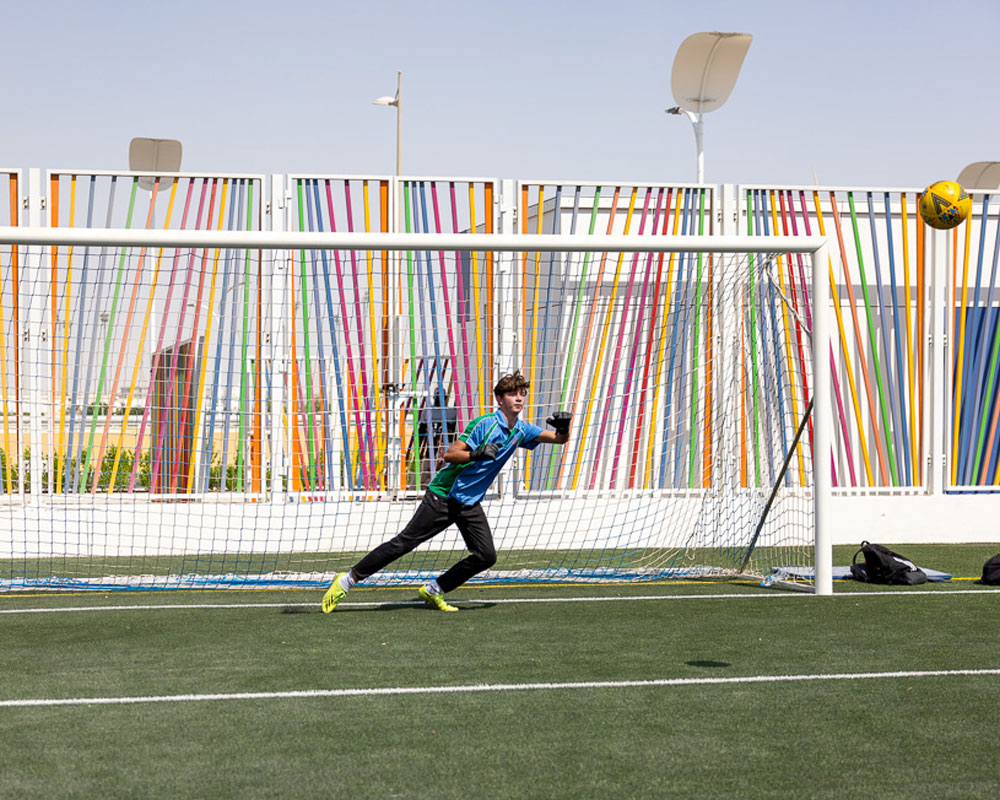 Our sports program covers various disciplines, including football, netball, tennis, table tennis, badminton, basketball, volleyball, cross country, athletics, rounders, and rugby. We seize the momentum of local and international sporting events to inspire our pupils, fostering their passion for sports. Supported by dedicated specialists and non-specialists, our PE Department partners with community organisations and governing bodies of sports, providing diverse opportunities for our pupils to explore different activities. For example, we have partnered with Lusail Circuit to offer cycling taster sessions on the track, organised climbing activities and House competitions at Aspire Park in conjunction with Esqalar Sports, and arranged golf lessons at the new Education City Golf Course. These initiatives broaden our pupils' horizons and expose them to a range of sports and activities.
In our pursuit of promoting sports and physical activity, we have cultivated connections with esteemed organisations such as the Qatar Football Association (QFA), the Qatar Tennis Federation (QTF), Qatar Basketball Federation (QBF) and the Qatar Gymnastics Federation (QGF).
Our comprehensive sports program allows every pupil to shine, empowering them to embrace the Sherborne spirit and excel in their chosen sports and activities.
Here, every pupil shines, the Sherborne way.