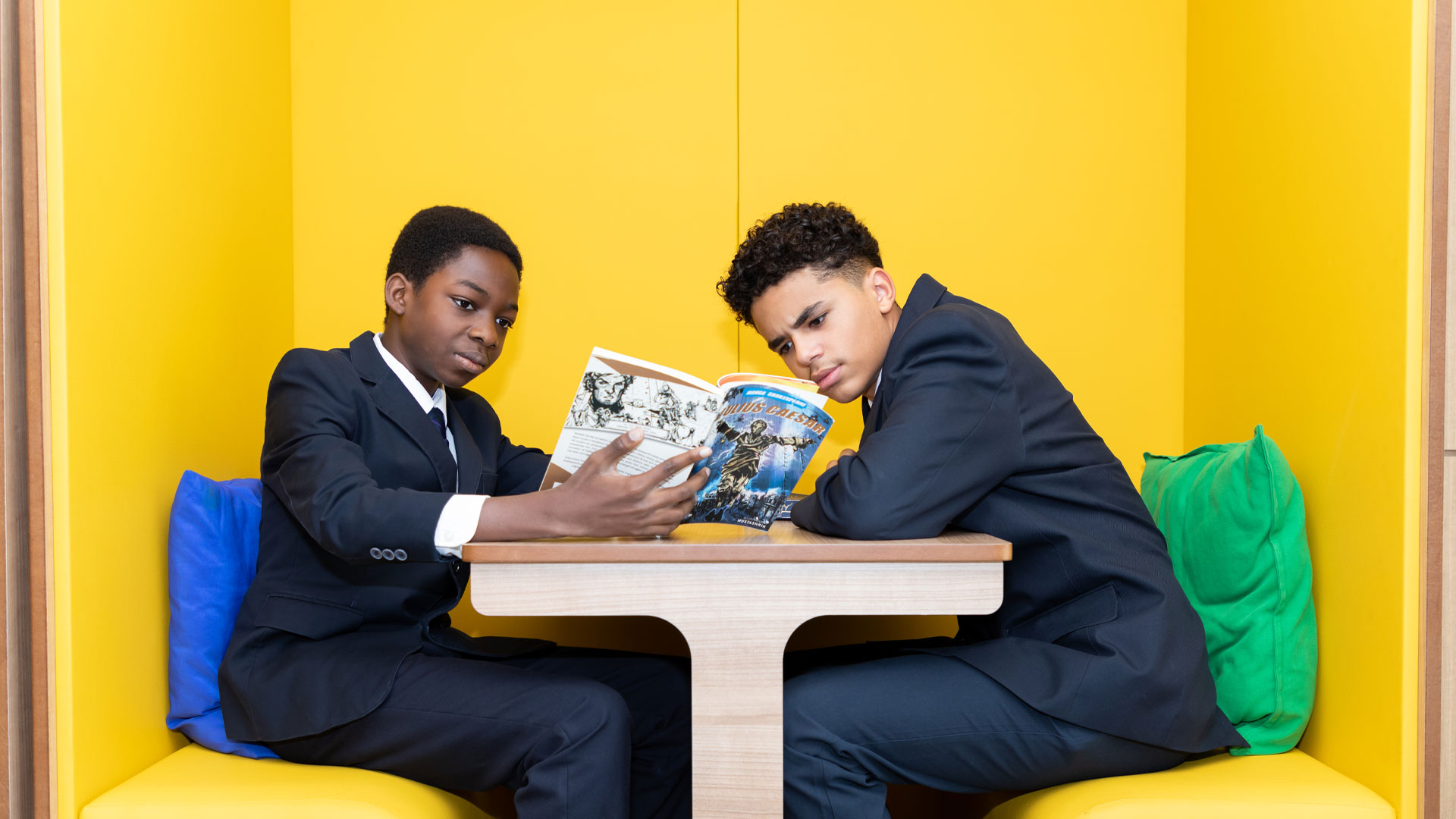 Welcome to Sherborne Senior School, take a seat
Our focus on academic success, small class sizes, pastoral care, and a wide range of extracurricular activities ensures the all-round development of every pupil.
Since our inception in 2011, we have emerged as a leading independent British school in Qatar. Our British-educated and trained teachers bring expertise and experience to their subjects, contributing to our high academic standards.
A Love for Learning
In 2021, we relocated to a brand new state-of-the-art facility at the Grand Zone adjacent to the Mall of Qatar. Our new campus offers a stimulating setting for academic and holistic growth, encouraging pupils' creative talents and fostering a love for learning.
We understand the importance of a smooth transition for pupils joining us, and we ensure their seamless integration into our supportive and inclusive community.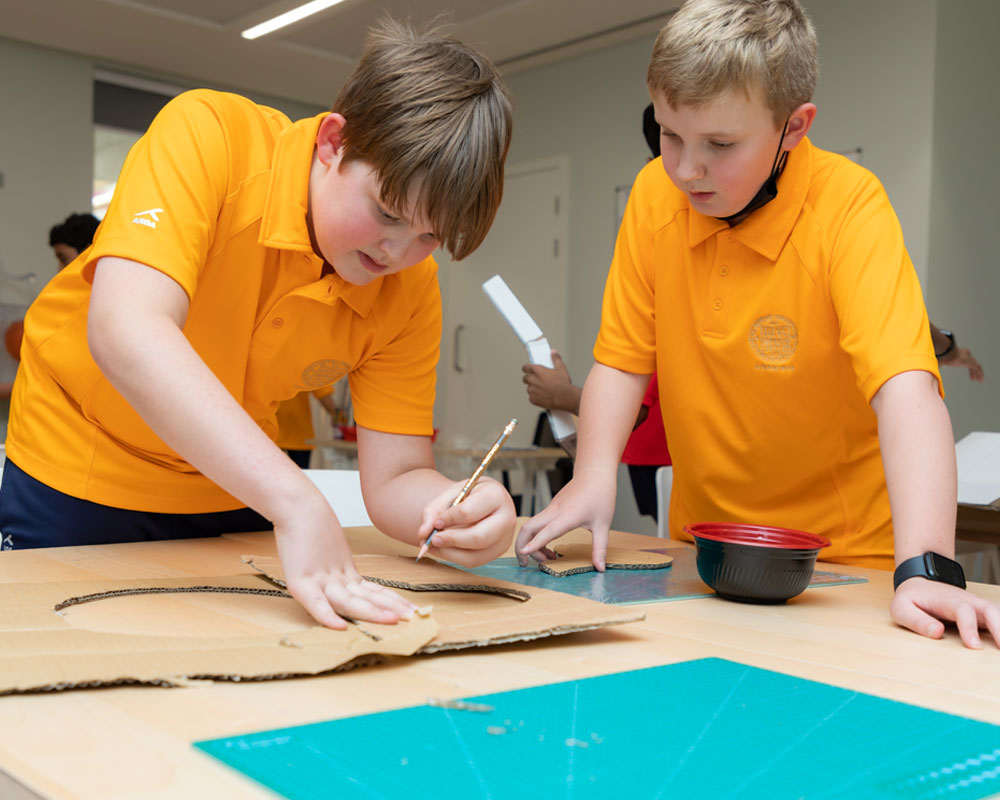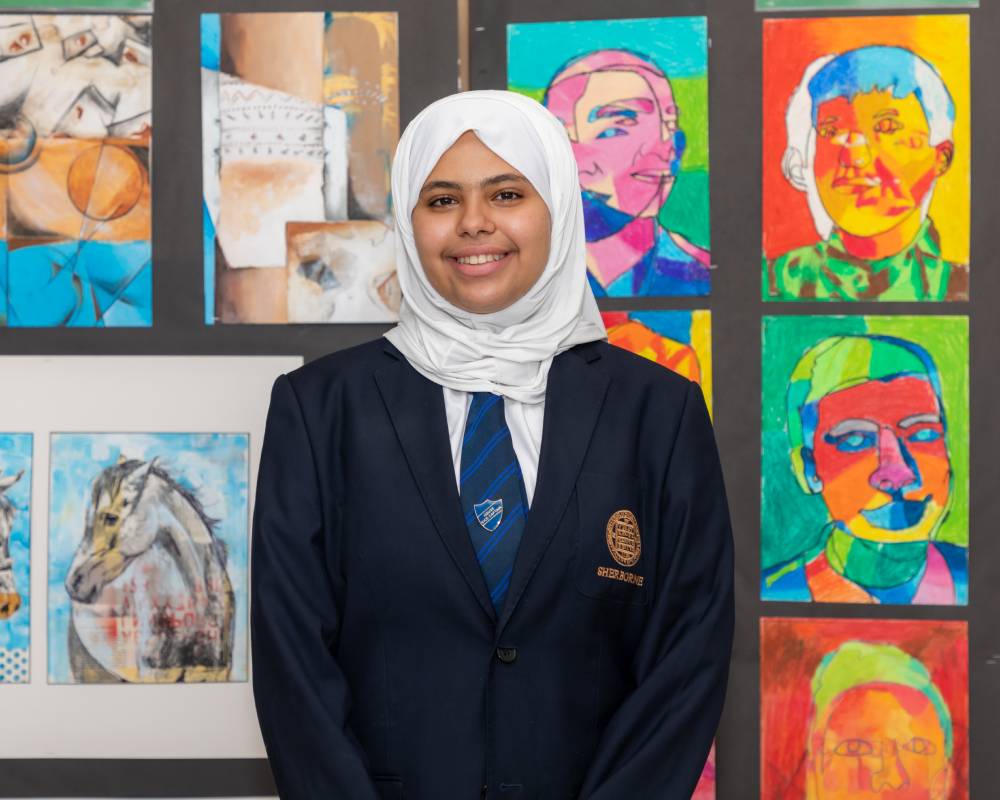 Our campus is home to a vibrant mix of pupils from over 60 nationalities, creating a multicultural tapestry that fosters a global perspective. This diverse environment promotes understanding, respect, and appreciation for different cultures, languages, and backgrounds. We believe that this richness of diversity enhances our learning experience, equipping our pupils with the skills and mindset needed to thrive in an interconnected world.
We invite you to visit us, explore our world-class facilities, and experience the warmth and vibrancy of our school community.
---
A Letter from the Headteacher
We are delighted to introduce you to our exceptional school. Sherborne Senior School is a British school in an international setting. Our values-led provision is designed to promote a culture of engagement, excitement, and high aspiration across our school community.
We aim to create a happy, confident school which promotes the calm, productive exploration, and development of our pupils' talents. Healthy habits learned at school will sustain the successful adults our pupils will become, happy to embrace global opportunities, secure in an understanding of their best resilient selves and how their brilliance will continue to shine. This exploration of self and the growth of individual and school identity takes place in spacious, contemporary, purpose-built facilities.
From Year 7 to the Sixth Form, we provide a nurturing and inclusive environment, welcoming pupils from various backgrounds and celebrating their cultural diversity.
Our mission is to cultivate well-rounded individuals with aspirations and the ability to achieve their full potential. Guided by our core values of Respect, Honesty, Kindness, Perseverance, Responsibility, and Teamwork, we create a positive and nurturing environment where pupils can flourish.
Expectations are high: pupils' best attendance, best behaviour and best performance will inform their educational experience, equipping them to access their wide futures, supported and inspired by our astounding staff.
As a new member of our school your child will be supported by their form tutor, head of year and subject specialists. Form Tutors have daily contact with their forms and play a crucial role in helping pupils to settle into their new environment. Heads of year develop an overview of the academic and pastoral progress of the pupils within their year group, and in the early days of your child's school career with us, a central aspect of their role is to ensure a smooth transition for all.
Your child is valued
Sherborne Senior School is a school where your child is valued. We know our pupils. We guide, nurture and support as they grow both academically and emotionally. Their wellbeing is central to our provision, underpinning all that we do.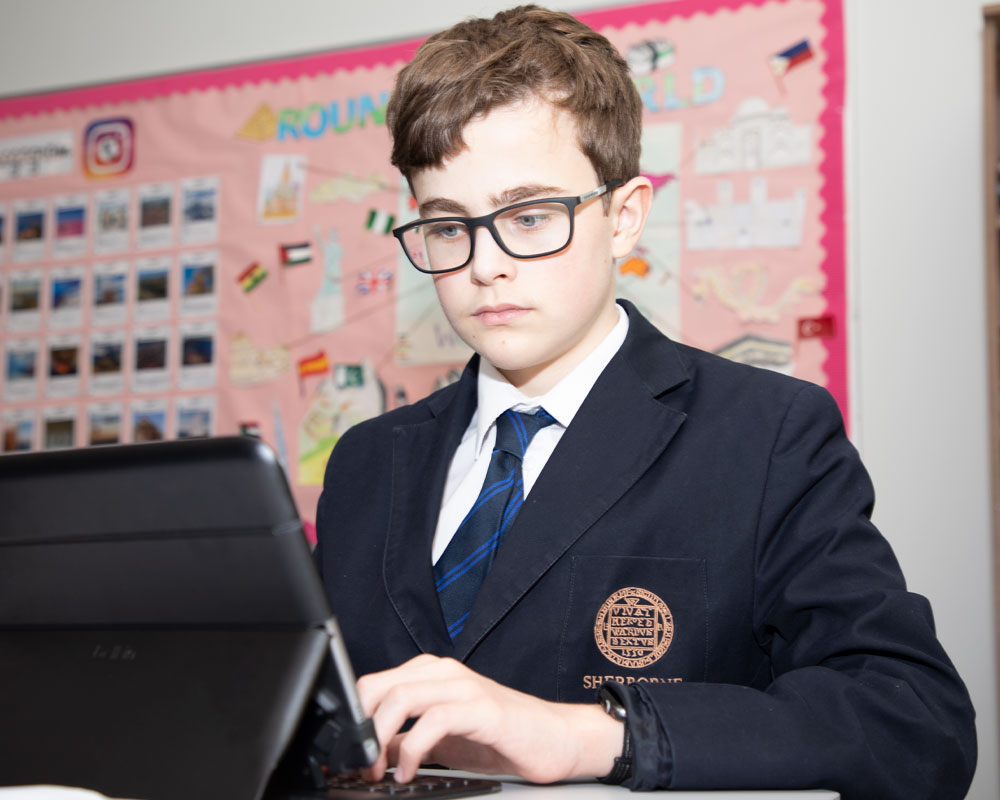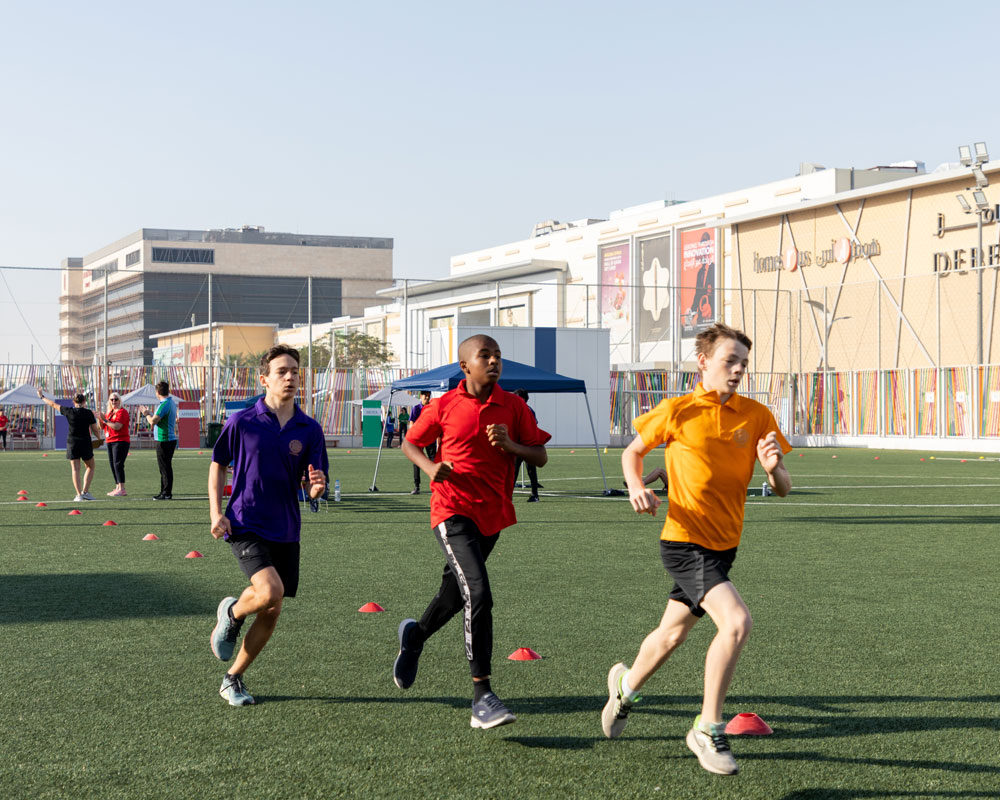 We offer opportunities for all to excel beyond the classroom through our extensive enrichment programme. Activities take place each afternoon. All pupils are encouraged to embrace these opportunities, honing known talents whilst having the courage and confidence to stretch and challenge themselves to explore the new.
Our traditional House system further supports our pupils, involving them in a vibrant microcosm of the whole school community. Houses encourage a sense of belonging and opportunities for healthy, friendly competition.
Our teaching staff is experienced, caring and compassionate and will work exceptionally hard to help all pupils to feel happy and secure at Sherborne Senior School.
We appreciate the importance of working closely with families as our pupils progress to adulthood. Effective home/school partnerships based on mutual respect and trust create a holistic experience through which your child will thrive.
---
Let us show you around
Our website provides an insight into what we can offer our pupils and their families, but there is so much more to learn about us. The best way to appreciate the Senior School and our world class facilities, is to visit us and to explore in person what we have to offer. We look forward to meeting you soon.
Mary Robertson-Barnett | Headteacher
---
Meet the SLT
---