Senior School for Girls Curriculum
Our meticulously designed curriculum is based on The National Curriculum of England 2014, thoughtfully adapted to incorporate STEM opportunities that cater to both local requirements and our international setting.
By seamlessly integrating STEM principles throughout our curriculum, we provide our girls with a dynamic and relevant educational experience that prepares them for the challenges of the 21st century.
Our curriculum is based on the English National Curriculum and our instruction is based on:
National Centre for Computing Education curriculum for Y1-9;
the Edexcel iGCSE syllabus for Y10 & 11, and
Cambridge International A/ AS Level syllabus for Y12 & 13.
We focus on progressive learning through all key stages with whole school curriculum policies in place. Each phase of our education prepares pupils for the next, and cross phase teaching ensures we achieve our goals of developing and tracking the development of the "whole" child.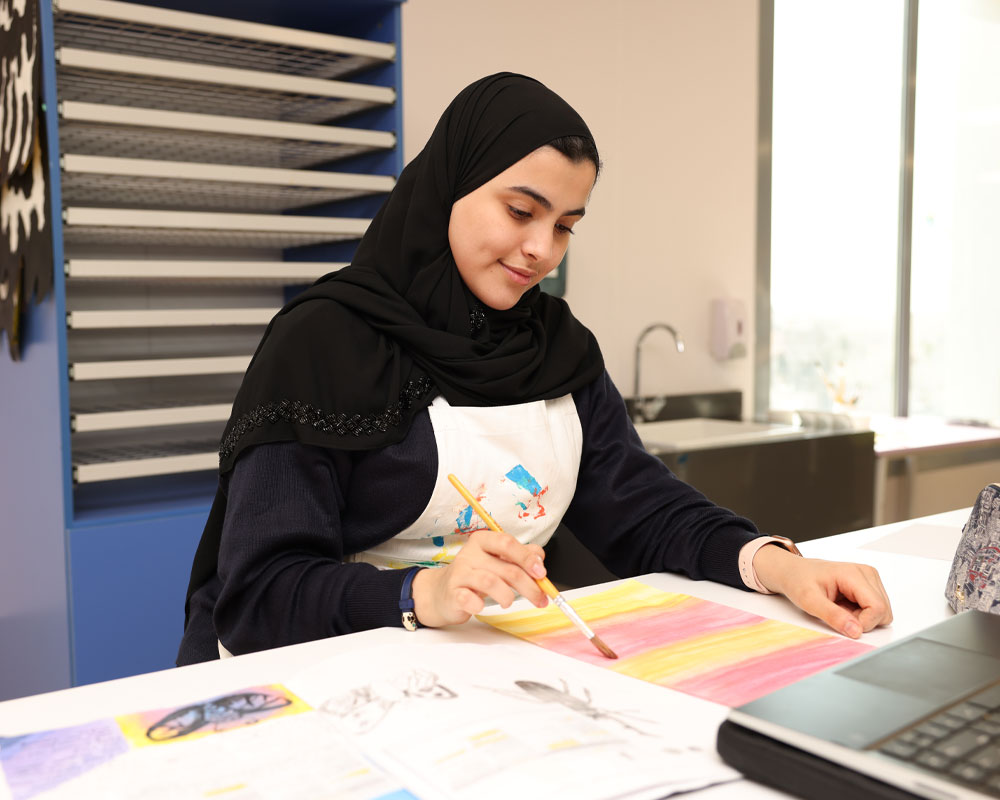 At Sherborne Qatar School for Girls, our Learning Dispositions, represented by the acronym CREATE, are directly linked to STEM education. These qualities form the core of our educational ethos.
Confident,
Reflective,
Enquiring,
Aspirational,
Thoughtful, and
Expressive
They align seamlessly with our Aim, Vision, and Mission, nurturing our pupils' holistic development and fostering a lifelong love of learning.
English is the language of communication throughout the school and in all lessons except Arabic and Spanish.
---
Prospectus
---
Key Stage 3 (Years 7-9) is a transitional period where pupils adapt from Preparatory School to the examination years. Our curriculum follows the National Curriculum of England, covering core subjects like English, Mathematics, and Science, as well as Arabic, Qatari History, and Islamic Studies to reflect our region's cultural context.
STEM education is emphasised, supported by our Maker Space and Virtual Reality facilities. Subjects like History, Geography, Computer Science/ICT, Art, Drama, and Music further enrich pupils' knowledge. Learning extends beyond the classroom through our enrichment program and local/international visits.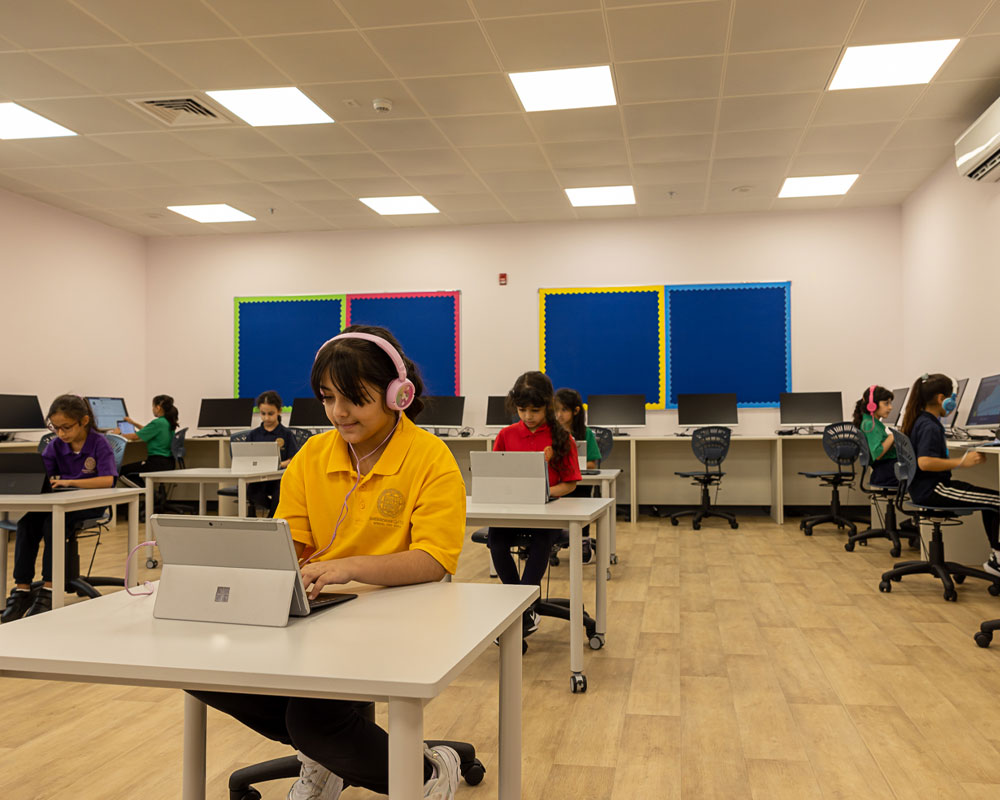 In Key Stage 4 (Years 10-11), also known as 'The I/GCSE Years,' pupils follow the I/GCSE syllabus. They take core subjects such as Science, English, Maths, and ICT, with flexibility to choose from option blocks to personalise their learning. Two separate Sciences and compulsory ICT are required, while options include Business Studies, Geography, History, Art and Design, or a third Science.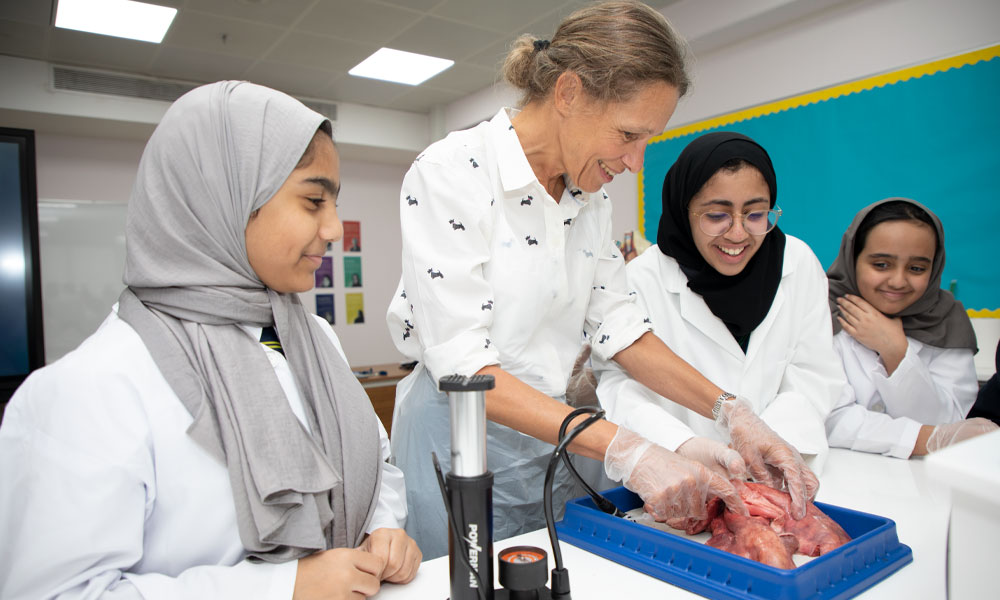 The curriculum is more individualised, allowing pupils to focus on specific areas of study.
As a result, our pupils complete Year 11 with an impressive range of 8 to 11 I/GCSE qualifications. Please view our options booklet here.
Key Stage 5 (Years 12-13), 'The Sixth Form,' offers Advanced Subsidiary and Advanced Level courses. Pupils select their subjects based on their Key Stage 4 performance and personal interests.
In Year 12, they study four subjects for AS Levels, and in Year 13, they continue with three subjects for A Levels.
August 2023 marks a significant milestone in our development as we will welcome are first cohort of Year 12 pupils who will progress on to Year 13 in August 2024.
We are proud to be fully accredited to offer I/GCSE and AS/A Level examinations from Cambridge and Pearson Edexcel.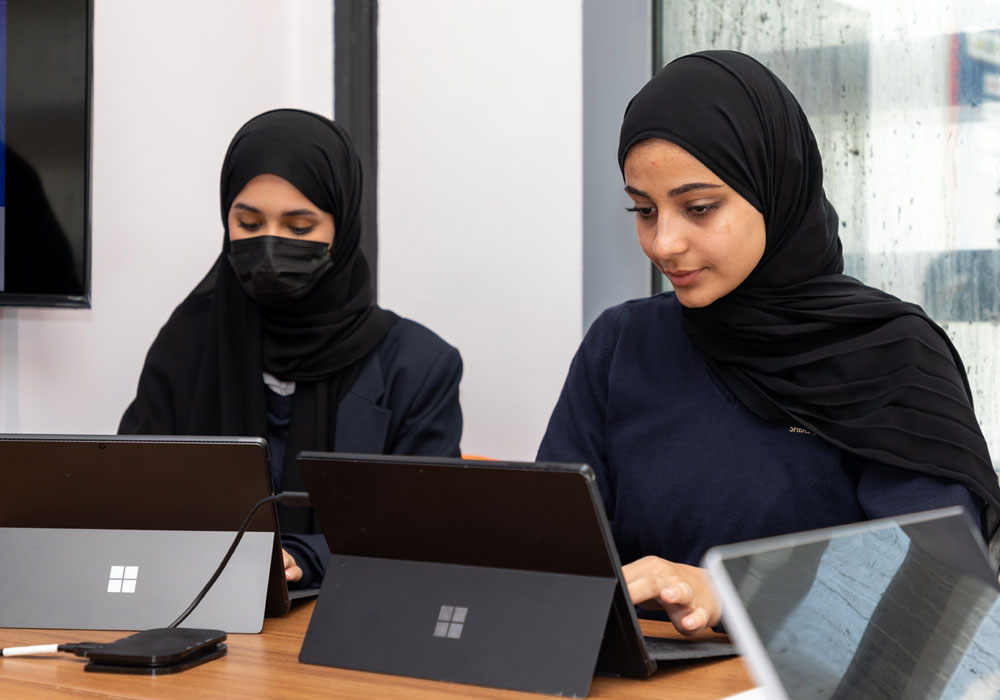 At Sherborne Qatar School for Girls, every pupil shines, the Sherborne Way.