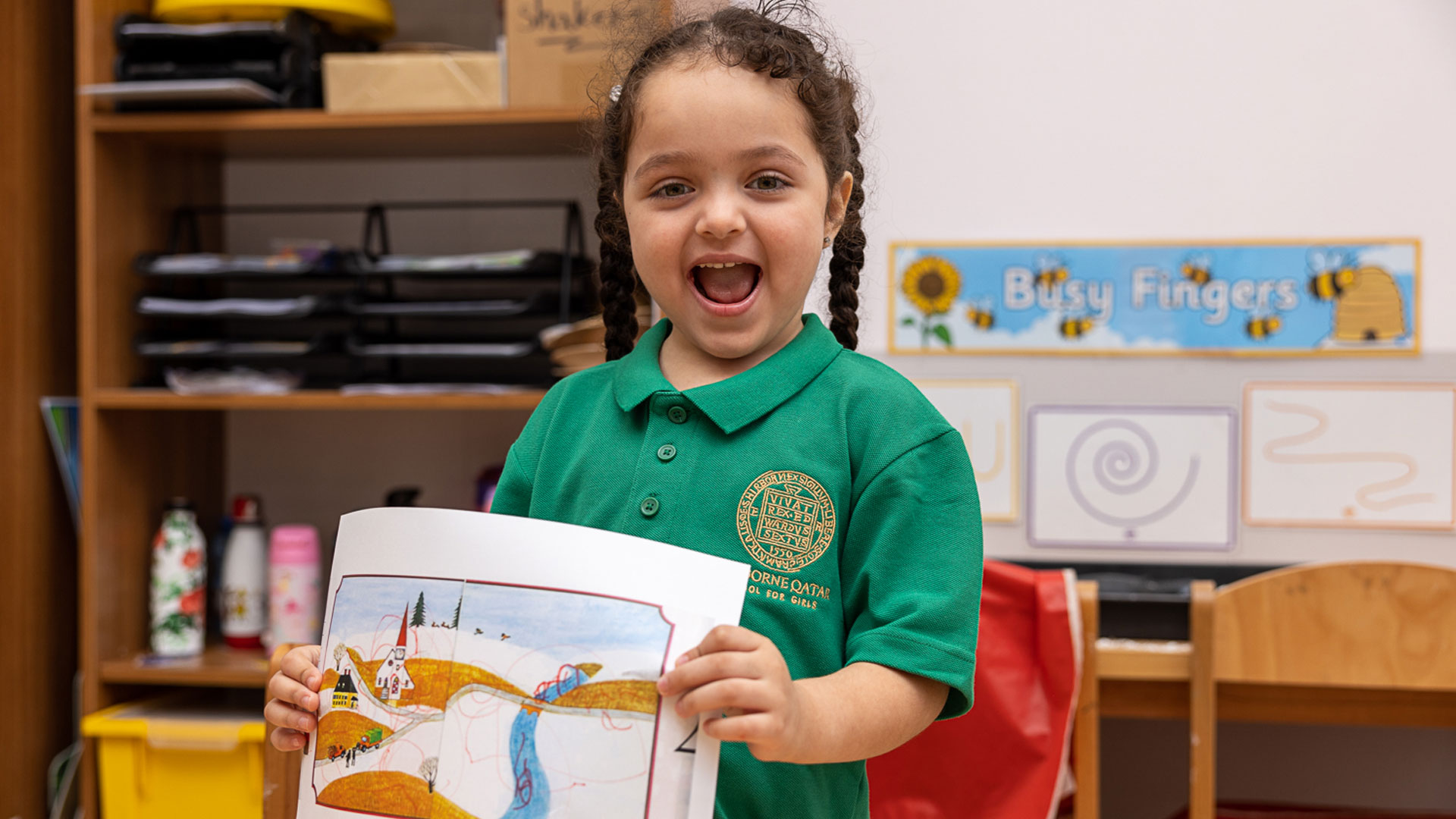 A small community making a big impact
From ages 3 to 11, we provide girls with a future-focused education that prepares them to excel in their chosen fields and make a positive impact in the world. As an all-through girls' school with an all-female staff, we nurture a purposefully small community, with a maximum of 72 girls per year group. This allows us to know our pupils personally and focus on their individual needs and development.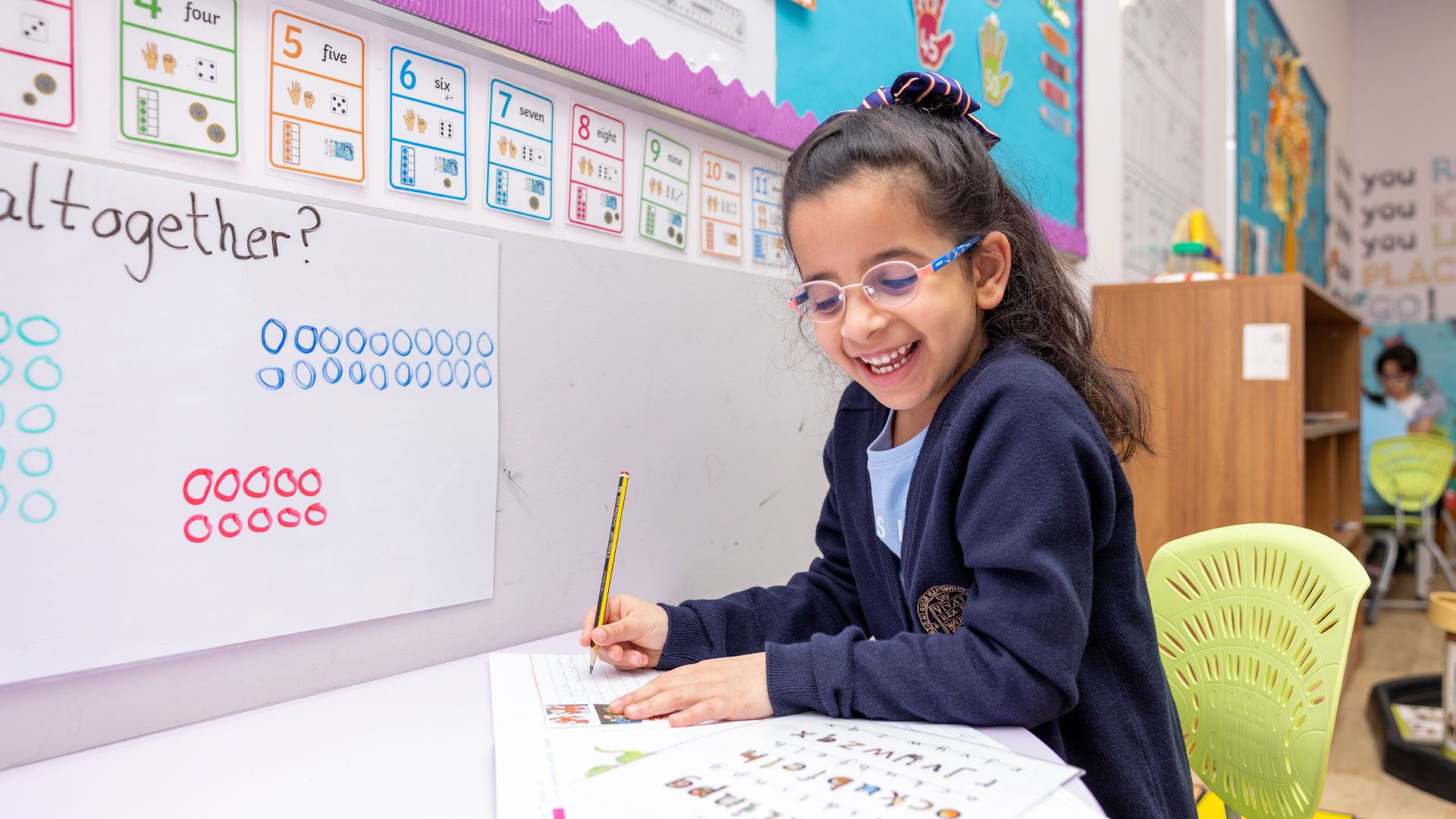 Together, we will shape your daughter into a confident and accomplished individual
In the Early Years Foundation Stage (EYFS), which includes Pre-School and Reception, we prioritise teaching and learning to ensure our pupils' "school readiness" and provide them with a solid foundation for future progress. Through play, children develop essential skills in language, emotions, creativity, and social interaction.
As the only British curriculum Girls STEM school in Qatar, we go beyond traditional subjects. STEM education is integrated throughout our curriculum, emphasising inquiry, critical thinking, creativity, and project-based learning. We provide STEM activities, bespoke lessons, and extracurricular programs that foster 21st century skills. Our aim is to prepare our girls for internationally recognised qualifications and empower them as future leaders, thinkers, and innovators.
At our school, we embrace technology. We are a "Bring Your Own Device" school where our girls bring their own Microsoft devices to school creating a dynamic learning environment.

Aligned with the Qatar National Vision 2030 and Qatari culture, our school values promote National Identity and Islamic values.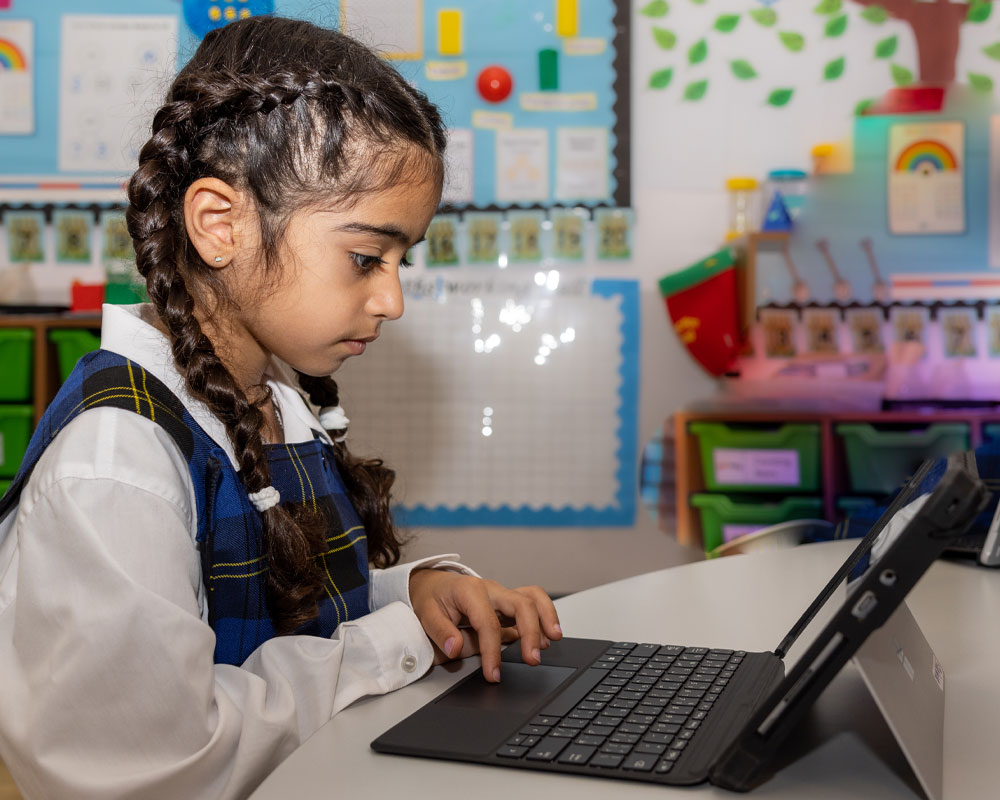 ---
A Letter from the Headteacher
Join the Sherborne Qatar School for Girls and provide your daughter with an empowering education in a supportive and inspiring environment.
In August 2023, as well as welcoming many new pupils to our school, we will also have our first cohort of Senior pupils in Year 12. Our school is now fully operational from Pre School to Year 12 and in August this year our girls will receive our first ever set of IGCSE examination results. We wish them the best of luck!
Our school offers something very special, a unique girls' school built upon the foundations of our highly successful and prestigious Sherborne sister schools. These schools with their rich cultural heritage, strong reputation for outstanding academic success and positive approach to lifelong learning, have been the 'schools of choice' for families wanting the very best private education in Qatar and the UK.
Our values of Respect, Honesty, Kindness, Perseverance, Teamwork and Responsibility will be embedded into the culture of the school and into everything we do.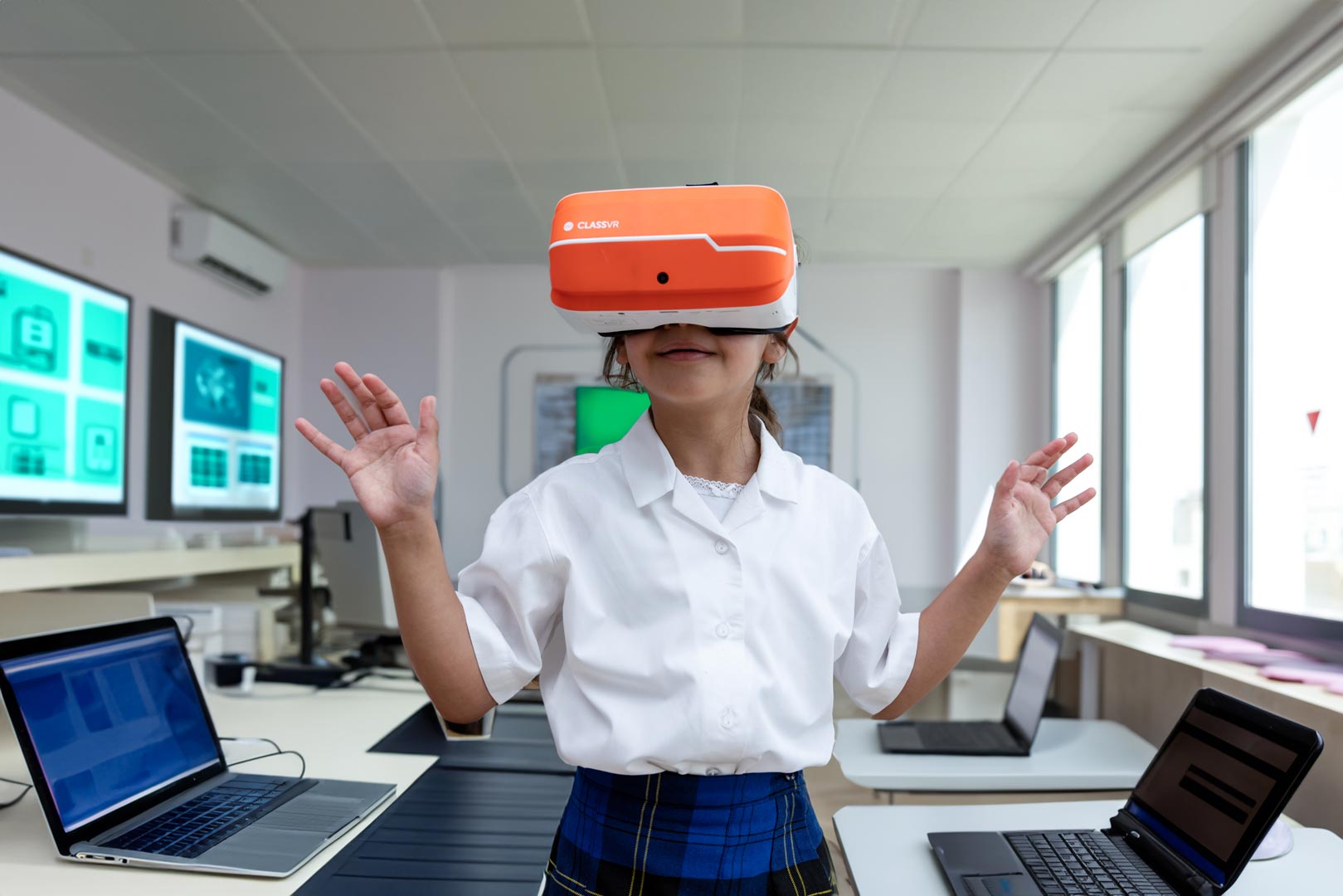 Investing in Girls' Future Success
With a focus on STEM Education (Science, Technology, Engineering and Mathematics) and a STEM approach to learning (inquiry, innovation, inquisitive and creativity) in our gender-neutral environment, we will provide your girls with the opportunity to flourish and thrive without any 'hothouse' pressures. We will provide a non-self-conscious environment that allows girls to reach their true potential without distraction. We will offer your children a friendly and caring environment where individual talents, strengths and interests are identified, nurtured and enhanced; a programme of rigorous academic study with an extensive range of co-curricular activities in a disciplined environment.
Through quality pastoral support and the nurturing of a positive three-way, parent, pupil and teacher relationship we will together help to create aspirational, curious, talented and kind young ladies, courteous and generous with a balanced mix of self-belief and humility.
---
Let us show you around
Please enjoy reading about the school but do not hesitate to come and visit and see our fabulous school for yourselves.
Sofia Darr | Headteacher
---
Meet the SLT
---