Coeducational Senior School
We achieve more The Sherborne Way.
As a proud British curriculum school in Doha, our curriculum is carefully designed to foster a love for learning, encourage curiosity, and build confidence among our pupils.
Following a UK-based curriculum, our school covers all three key stages, drawing upon the English National Curriculum as a framework for Key Stage 3 (Years 7 to 9). We modify this curriculum to suit the local setting and incorporate the options for I/GCSE and AS/A Level, utilising examination boards accredited in Qatar, to structure Key Stage 4 and Key Stage 5.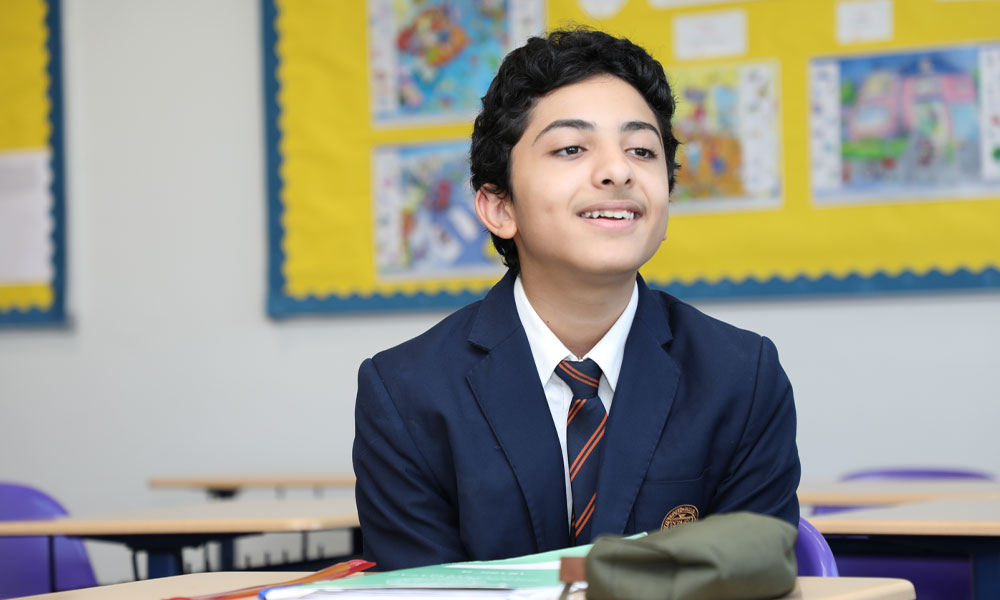 In Key Stage 3, we offer a broad range of subjects, allowing pupils to develop essential skills across various disciplines. During Year 9, our dedicated staff provides guidance to help pupils make informed decisions regarding their I/GCSE choices.
Key Stage 4 (Years 10 and 11) is a crucial phase as pupils prepare for their I/GCSE qualifications. Alongside a core set of compulsory subjects, pupils have the opportunity to explore a selection of optional subjects. As a result, our pupils complete Year 11 with an impressive range of 8 to 11 I/GCSE qualifications.
---
KS4
23-25
22-24
During the Sixth Form (Years 12 and 13), our pupils have the freedom to tailor their studies according to their interests and aspirations. With a diverse range of options available, there are no compulsory subjects. In Year 12, pupils select four subjects for AS Level, and in Year 13, they continue with three subjects for A Level.
There are, however, some local requirements in Year 12. As directed by the Ministry of Education and Higher Education, Arabic passport holders must take Arabic in Year 12 (as an AS Level) and Muslim pupils must take Islamic Studies (either as an AS Level or as a non-examined subject with the full range of option block still available to choose from).
The majority of our pupils progress to university upon completing their studies at Sherborne Senior School.
---
Sixth Form
23-25
22-24
---
To learn more about the Senior School and explore our offerings, we invite you to review our comprehensive Senior School prospectus.
---
Prospectus Senior
Our curriculum continues to evolve as the school develops, ensuring more choice in option subjects.